Design can influence health in many ways. We support you in harnessing this influence.
From waiting room to website: in our quest for health we come into contact with a wide variety of environments. They can have a significant influence on how we feel and behave - for better or worse: Even in a large clinic, can I directly find the treatment room I am looking for? Is the therapist's website so clear that I can easily make an appointment? Or does the decoration in a doctor's office increase my fear of seeing a physician?
As "Designinstitut für Gesunde Gestaltung" (Design Institute for Healthy Design), we work on making spaces, products and processes more health-oriented. We support you in using this design for the well-being of people - through user-centered design.
Find out what we offer, who we are and how health-promoting design works.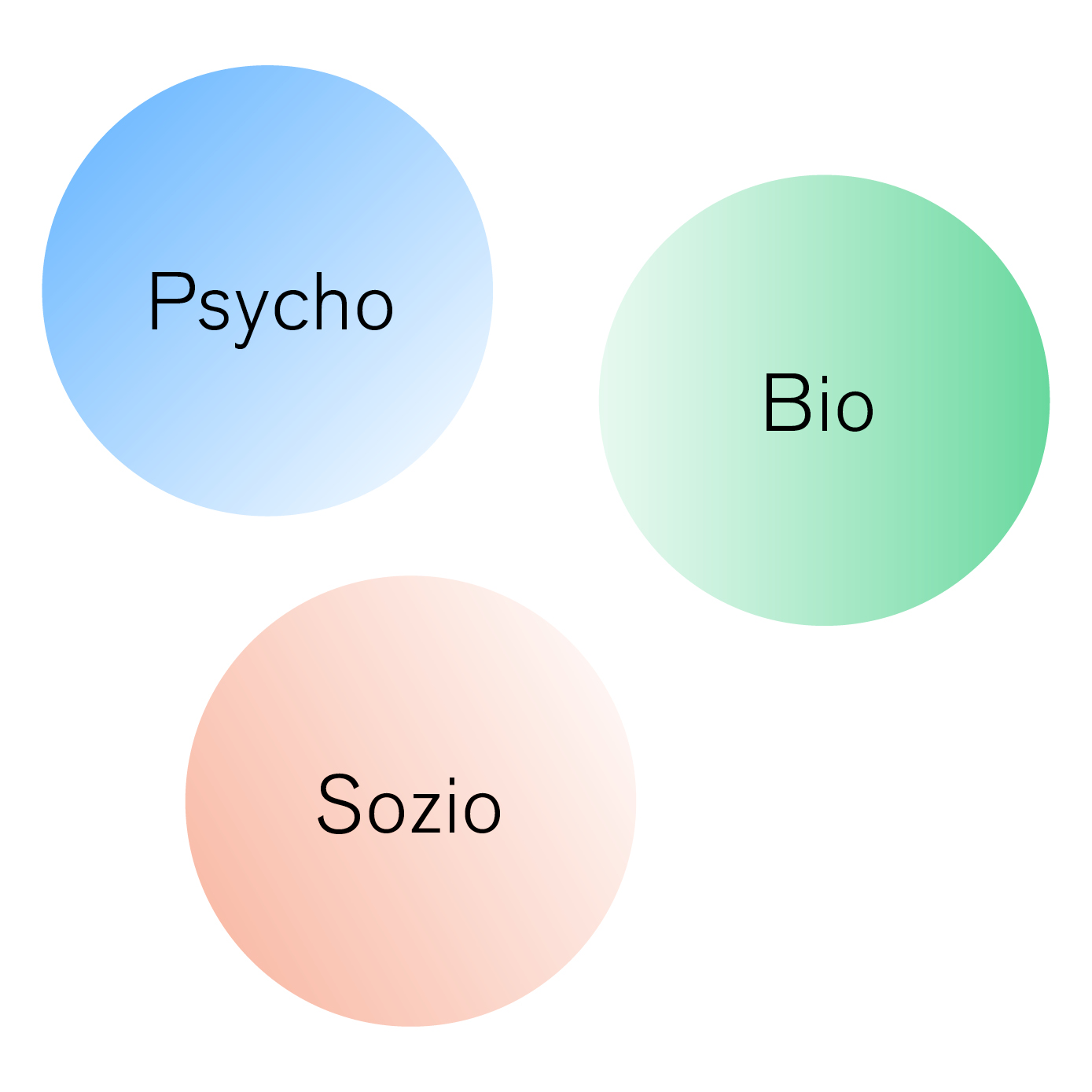 As "Designinstitut für Gesunde Gestaltung" (Design Institute for Healthy Design), we aim to ensure that spaces, products and services are more strongly oriented towards health. This requires understanding contexts and identifying needs. With the knowledge gained, solutions can be developed and evaluated. This is how we achieve what we stand for: healthy design.
The groundwork for this is a biopsychosocial perspective. As with the corresponding model for the development of diseases, we assume that three areas also interact in the design of health-promoting environments: the biological (e.g. temperature), the social (e.g. interactions with professionals), the psychological (e.g. fear, hope, trust). Our goal: Address these domains equally in health-promoting design. In this way, we can create not just more efficient or beautiful environments, but healthier ones.
With our offers, we specifically address people from three areas:
Medicine
Psychotherapy
Architecture
Research.
We investigate design potentials for health and well-being in the immediate setting. To this end, we use empirical research methods with the involvement of users.
Design.
Based on our own research and extensive investigation, we develop solutions together with users. In doing so, we take into account the entire system from space to digital channels and the processes that take place within it.
Communicate.
Only when knowledge about health-promoting design is applied can we live up to our claim. Therefore, we work to communicate evidence-based knowledge through lectures, materials, and publications.