Design that aims to promote or maintain health should always be informed design. In this context, consistent and transdisciplinary research plays a significant role. Meanwhile, a wide range of scientific and popular sources is available, both web-based and in print. To get a rough overview of exciting sources, you will find a first selection here.
You know even more? Then get in touch...
Publications of the Design Institute and its employees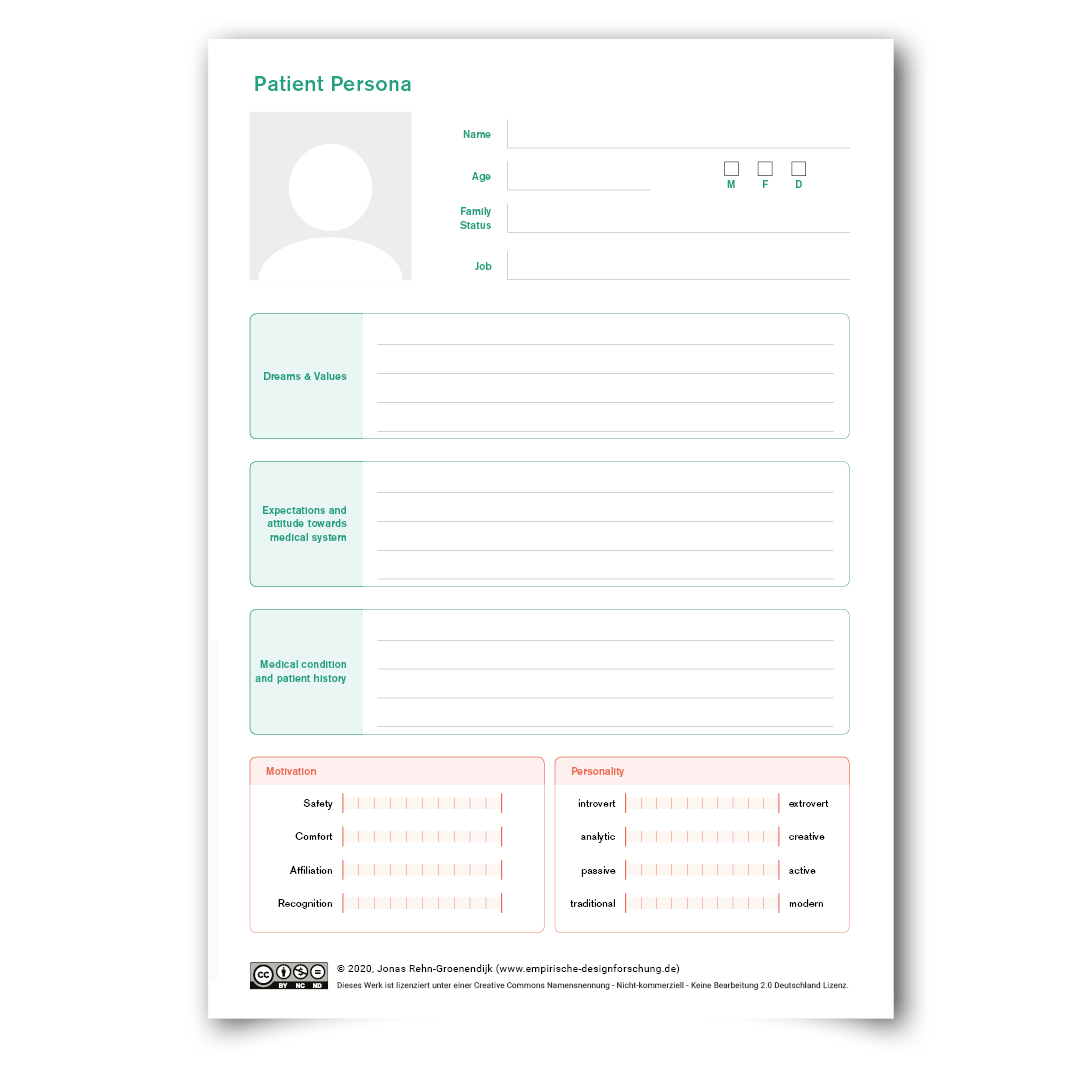 This template is intended to serve as a guide for developing patient personas. However, it should always be considered which benefit the personas should fulfill and for which project the method is used. Therefore, it can often be useful to adapt available templates.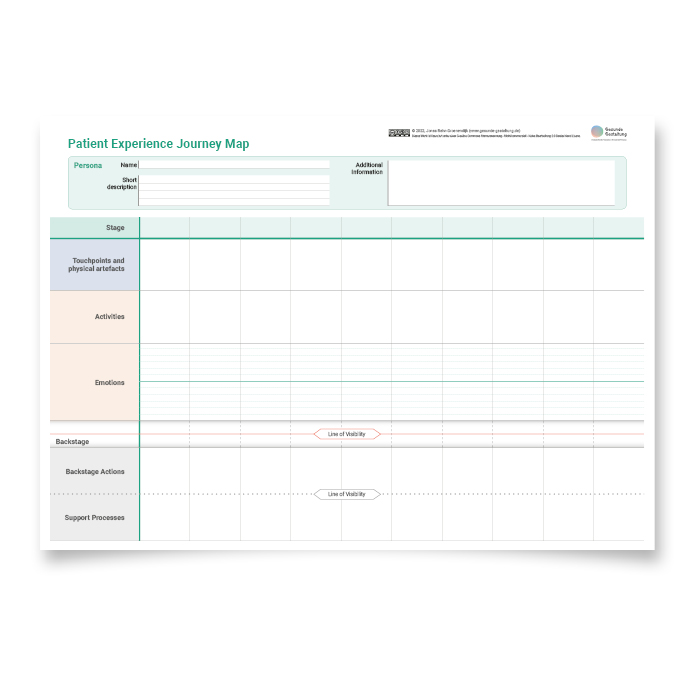 A schematic framework such as this template can be useful for developing the Patient Journey during workshops or initial conceptual phases. As is often the case with templates, it is important to ensure that the structure and design meet the requirements of the project in question.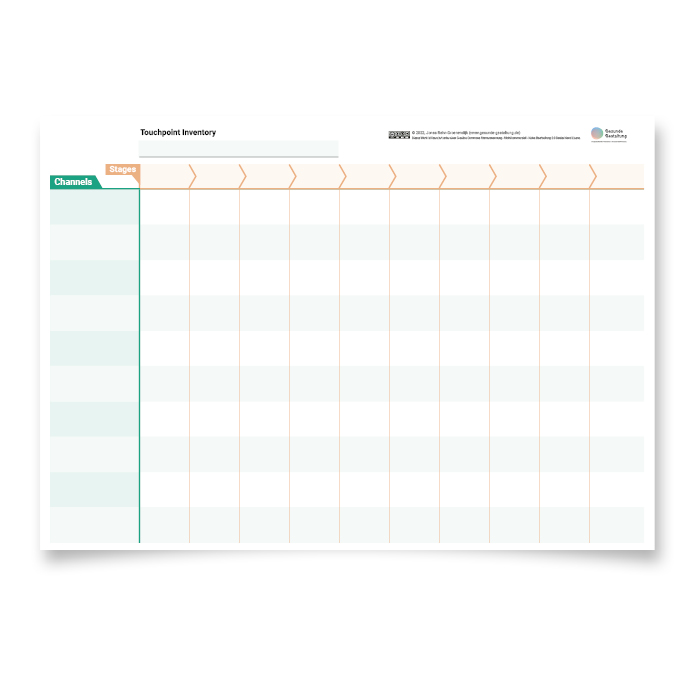 In order to develop coherent multi-channel experiences, it is of enormous importance to systematically record the relevant channels, stages, and touchpoints. Such a touchpoint inventory can be very helpful, especially for patient experience design. The template presented here is intended to facilitate this process.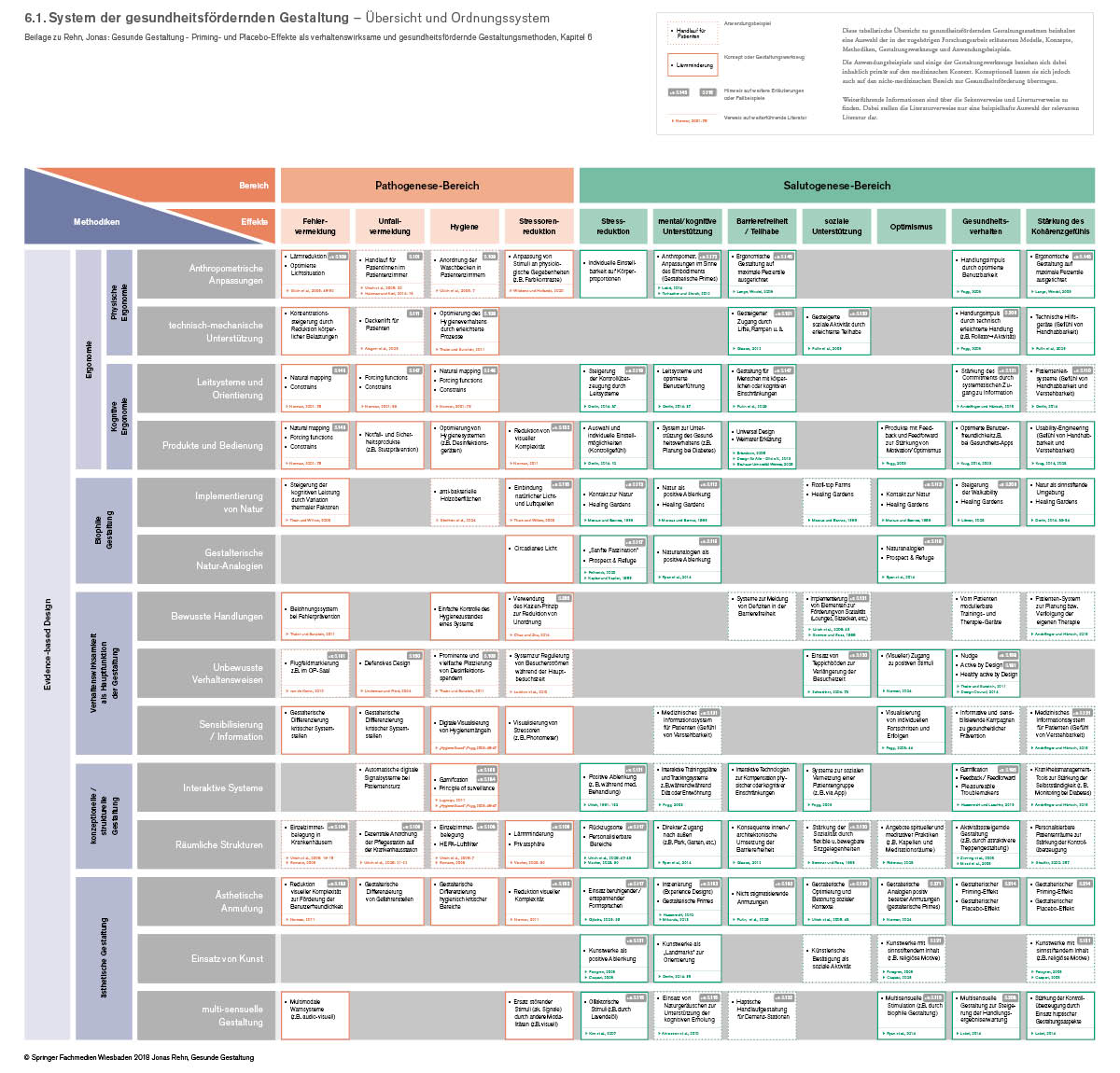 This table describes a rough overview of relevant topics and methods of health promoting design. It represents a starting point for research and conception.
Actors, tools and publications
Below you will find a series of selected literature on the topic of empirical design research with a special focus on health-promoting design. The respective lists are continuously supplemented and do not claim to be complete.
Journals and magazines
Healthcare Design Magazine
HERD: Health Environments Research & Design Journal
The Health Environments Research & Design Journal is published by the Center for Healthdesign. It contains scientific articles on the topic of health promotion through design and is peer-reviewed. read more at
HERD Journal
World Health Design
The journal contains both a scientific section and a dossier. It is published by the International Academy for Design and Health and, in addition to the general health-promoting effect of design approaches, focuses in particular on the concept of "salutogenic design".
Journal of Design Research
As one of the few classically scientific and peer-reviewed journals in the field of design research, the
Journal of Design Research
with the interface between people and design, especially from a social science perspective.
EBD Journal
Sometimes the line between a blog and a journal gets blurred. The
EBD Journal
is one such case. From a content point of view, it should actually be listed under journals. At the same time, its innovative presentation and blog-based structure are good reasons to mention the EBD Journal here as a blog. What is exciting about it is that it consistently deals with scientific methodological research in design and (unlike most evidence-based design publications) does not focus solely on the health sector.